Events
Jun 02, 2017
ARKRAY's Booth at Africa Health Exhibition & Congress 2017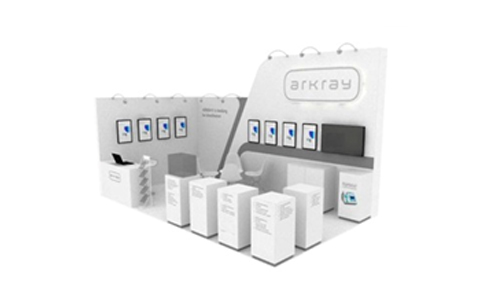 During the upcoming Africa Health Exhibition & Congress 2017 (Africa Health) in Johannesburg, South Africa, ARKRAY will present blood glucose meters S, W and S Onyx. We will also exhibit our clinical chemistry and immunodiagnostics products. Among our POC products, SPOTCHEM EZ, PocketChem BA, PocketChem UA and AUTION ELEVEN will be exhibited. Moreover, ARKRAY will showcase our glycohemoglobin analyzer ADAMS A1c Lite as well as our new SPOTCHEM ST for oral care.
Please come and visit our booth. We look forward to seeing you there.
Expo information
Product List
Automatic Glycohemoglobin Analyzer ADAMS A1c Lite HA-8380V
Automatic Glycohemoglobin Analyzer PocketChem A1c
Versatile Urine Analysis System AUTION ELEVEN AE-4020
Compact Urine Analyzer PocketChem UA PU-4010
Blood Ammonia Meter PocketChem BA PA-4140
Automated Analyzer for Clinical Chemistry SPOTCHEM EZ SP-4430
Electrolyte Analyzer with Ion-Selective Electrodes SPOTCHEM EL SE-1520
Salivary Testing Instrument SPOTCHEM ST ST-4910
Blood Glucose Test Meter GLUCOCARD S, W, S Onyx
Clinical Chemistry and Immunodiagnostics
* Please note that the products on display may change.
For more information about the products, click here.